Latest Blogs
5 Surprising Benefits of Using Google My Business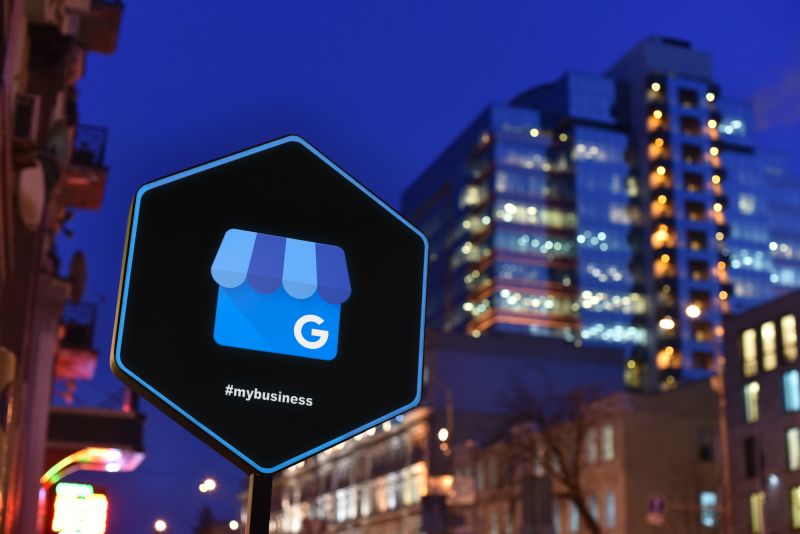 Google's business directory tool, Google My Business (or GMB), has skyrocketed in popularity in recent years due to its incredible marketing benefits. It is a powerful tool that puts businesses in control of their online presence.
What is Google My Business?
When you claim a GMB listing, you will be able to edit how your business appears across Google's search results. Standard information, such as business hours, location, website, reviews, and contact information can be added, but GMB also enables businesses to add photos and posts.
Claiming and optimizing your GMB listing puts you in control of how your business appears online. With its cost-effectiveness, simplicity, and valuable insights, it's easy to see why GMB is becoming a marketing staple for local businesses. Here are five benefits you can expect from using it.
1. Improved local search rankings
If you want to be found by local customers, updating your Google My Business listing is not optional.
Local search results are heavily dependent on GMB listings. GMB listings also appear higher in Google search results than organic listings do. Keeping your listing up-to-date will help you rank higher in search.
2. Increased business visibility
Google My Business allows you to showcase how your business is unique, strengthen your brand, and show potential customers why they should do business with you.
Your listing houses essential business information, but it is also a place to communicate with your audience through posts and photos. You can use this feature to promote sales and events or share updates.
3. Consistent business information
When potential customers find your business online, they need to see accurate information. A Google My Business listing allows you to keep your hours, location, and other important information consistent and up-to-date across platforms.
Keeping your information accurate shows dependability and gives people a way to easily reach you right from Google.
4. It's cost-effective
GMB listings are completely free to claim and maintain. With all of the tools and insights available on the program, it is an incredibly effective yet affordable marketing opportunity for local businesses.
The reviews on your GMB listing are essentially free public recommendations for your business. This social proof is incredibly valuable when people are deciding whether or not to do business with you.
5. Gain valuable customer insights
Google My Business can help you discover valuable insights about your customers and people who interact with your business online.
After you set up your listing, Google will collect information about how people interact with your listing including how they are searching for your business, which search terms they are using, how they view your listing on Google, the actions they take on your listing, your photo views, and much more. You can use these insights to learn about your customers and, hopefully, get more leads and sales.
With all of its features, GMB is an invaluable, cost-effective marketing tool. With it, businesses can control how they appear online, easily communicate with customers, increase their local search rankings, and gain valuable insights about people who engage with their GMB page.
Posted On : 17-03-2021
Author : Patrick Dean Hodgson
---
How Local Businesses Can Grow Revenue Using Google and Facebook Ads Together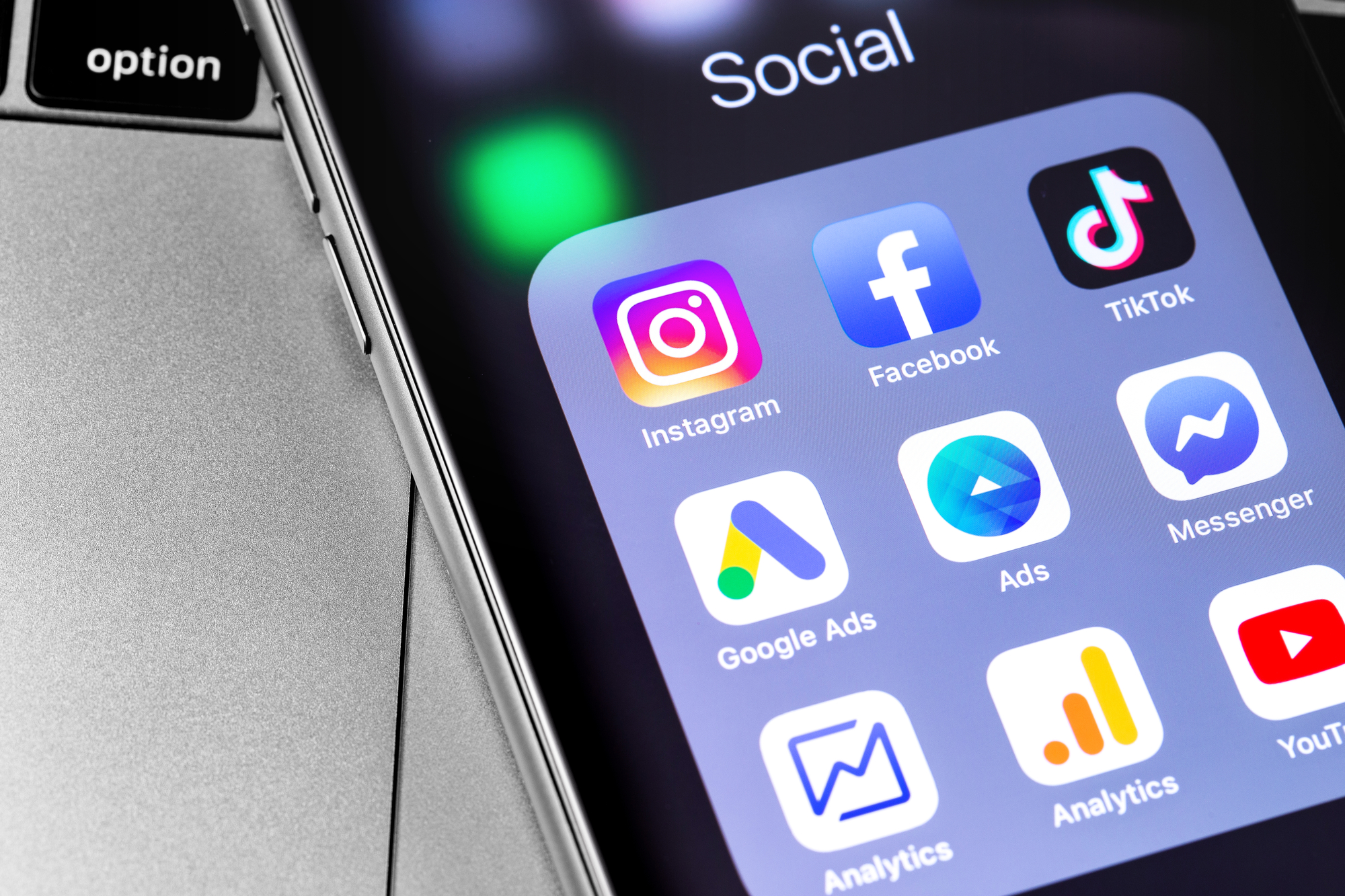 A frequent question that we often get from our partners is if Google Ads are better than Facebook Ads and vice versa. The truth is that small business stakeholders and marketers should not view these two as competing forces but rather as effective complementary advertising tactics. In this piece, we'll give a quick summary of what Google and Facebook Ads and then breakdown a few ways the tools can work together to maximize your paid media investment.
Overview of Google Ads
Google Ads run on Google search engine and their partner websites through Google's Search Partners or Display Network. Often referred to as paid search, Google Ads use the pay-per-click pricing model where advertisers pay each time a prospect clicks on their ads.
The Google system essentially works with an advertiser targeting keywords from user search queries with your ad's intent appearing when someone searches the keywords. This means that Google Ads show to customers and prospects who have high intent of purchasing your product or service. One can look at Google Ads as outbound marketing, where we are using the platform to help us find potential customers.
Overview of Facebook Ads
Facebook Ads run in many placement areas on Facebook and Instagram and on websites that are part of the Facebook Audience Network. Facebook's auditioning system is a bit different from Google, where advertisers deal with pay-to-play type models. Targeting is based on interest and behavior rather than keyword or search query. The other significant difference from Google is that Facebook advertising is a discovery channel, which means we help potential customers find out about the brand, service, or product based on their interest and behavior.
Bringing Google and Facebook Ads Together
The best way to bring Google and Facebook Ads together is by running them in tandem. Because of the high intent nature of Google and the brand awareness nature of Facebook, you'll likely want to put more of the combined budget into Google. The allocation distribution will vary depending on competition, location, and industry.
Facebook Ads Increase Brand Searches on Google
The paid media tandem's primary way to work together is by increasing prospect search queries for your brand. For example, a prospect that may have never heard of your brand may need a service and is intrigued by your ads but needs more information. In many cases, one of their next steps in the buyer journey is to conduct a search on your brand in which your Google Ads is likely to appear to convert a sale potentially. According to WordStream research, advertising on Facebook leads to a 34% increase in brand searches on Google.
Google Ads Give Facebook Ads Copy and Targeting Inspiration
We've seen how Facebook helps Google Ads out, but how does Google pay the favor to Facebook? There are a couple of ways. One method is to look at which keywords and ads have the highest conversions in Google and test those keywords and ad copy as in the headline of a Facebook Ad.
Another method that is a bit more complex is to create a lookalike audience based on the Google Ads audiences that have converted. To execute this tactic effectively, you'll need to have consistent UTM parameters and have at least 500 - 1,000 conversions from your Google Ads audience.
Google and Facebook Ads Improve ROI and Customer Data
Now that you know that you don't have to choose between Google and Facebook Ads, but should use them in tandem as part of your marketing mix, you're one step closer to better data on customer and improved ROI in the long run. As Peter F. Drucker said, "The aim of marketing is to know and understand the customer so well the product or service fits him/her and sells itself."
If you're interested in learning how AdMax Local might help your business succeed with paid media, schedule a free consultation with us today!
Posted On : 22-02-2021
Author : Patrick Dean Hodgson
---
3 Easy Ways to Successfully Combat Facebook iOS14 Changes
Apple recently launched a new iOS14 update that shows a prompt to iPhone users to opt-in or out of third-party apps downloaded from the App Store. The most significant app affected by the new data tracking transparency initiative by Apple is Facebook. This action is causing fear amongst many brands, marketers, and advertisers since 52% of Facebook users in the U.S. use an iOS device. That's a big chunk of the 190 million users from the U.S., and we have no way of knowing what percentage of folks will opt into tracking and how much this will affect funnel tracking. The good news there are some steps you take now to help ease the transition.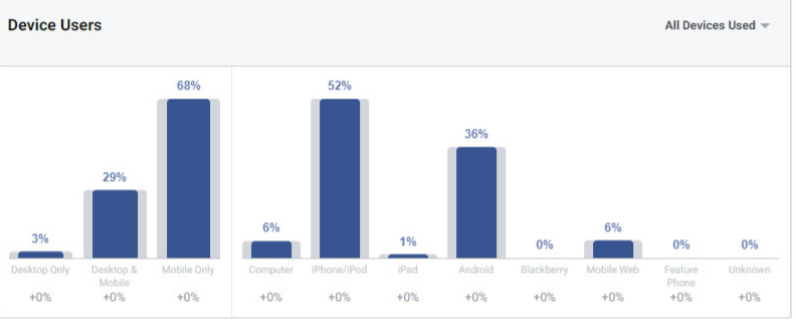 Verify Your Domain
The first thing you will want to do is verify your domain. This process is a simple step and gives advertisers a way to claim ownership of their Facebook Business Manager domain. The other benefit of verifying your domain is that you gain access to tracking and related features associated with your domain.
To verify your domain, you should take the following steps:
Go to Business Manager: https://business.facebook.com
Go into the Business Settings tab in Business Manager and click Domains.
Click Add a new domain
You can then use one of three options to complete the process, including Meta-tag, DNS, or HTML file.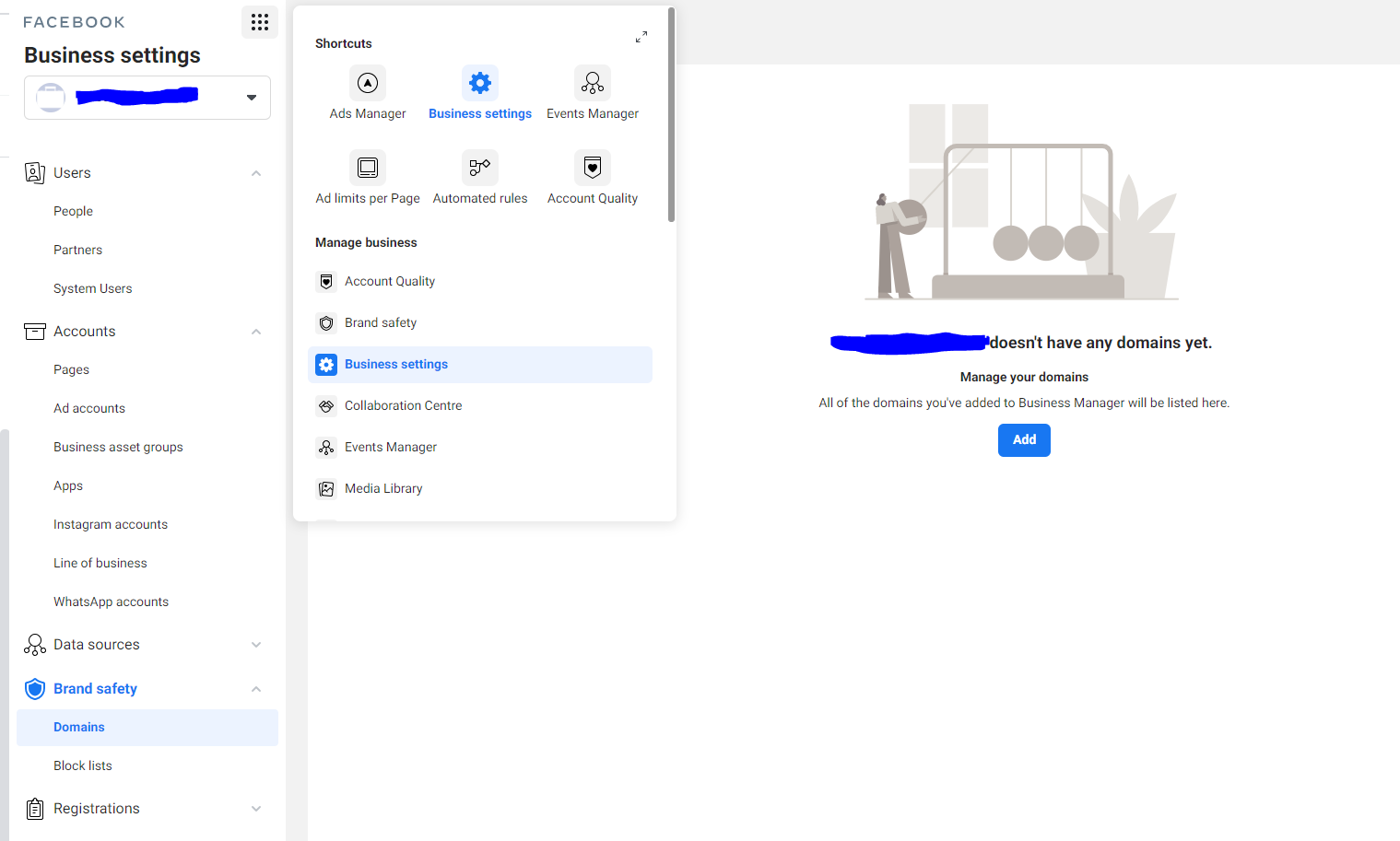 8 Conversion Events
A max of 8 conversion events per domain will be allowed. This sounds limiting, but if you are a small business owner or advertiser that focuses on lead generation success metrics, this change should not affect you as much.
For example, the most extensive basic funnels have a similar funnel structure based on event priority as below:
Purchase > Add Payment Info > Add to Cart > Add to Wishlist > View Product > Lead > View Content. This is only seven events, so you would be clear of the eight maximum conversion events.
New Attribution Window for Conversions
Facebook has changed their new default window from a 28-day click to a 7-day click. This means that when comparing performance to 2020 or even 2019 data, you'll need to compare the past data in a 7-day click window. Our team recommends recording 28-day click and 7-day click historical data in a CSV across your most important metrics (Purchases, Purchases Conversion Value, ROAS, etc.). This action will give you a fair apples-to-apples comparison and help you make better data-driven decisions in the new world of Facebook advertising.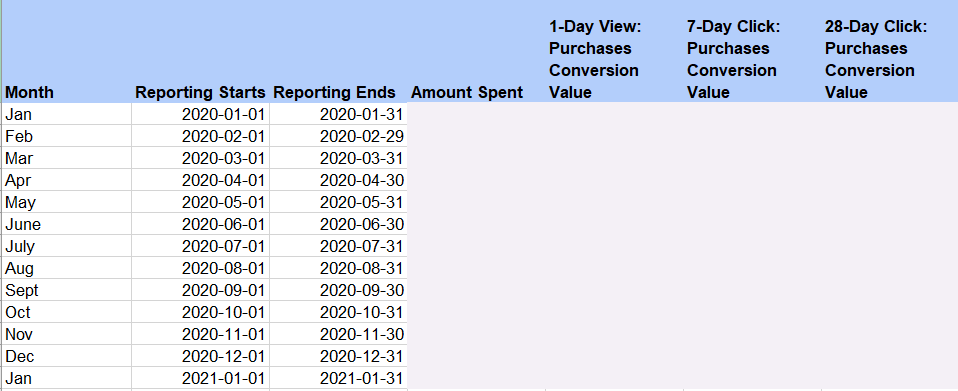 The Future of Facebook Advertising
Nobody knows the exact impact of the iOS14 changes until we get an extensive data set later in the year, but by taking the steps outlined in this article you will be one step closer to adapting to changes. As always, the core principles remain the same. Excellent copy with connective tissue with your creative and targeting, and being engaged with your customers across all of your marketing channels will get us through iOS14 and all future changes.
Posted On : 27-01-2021
Author : Patrick Dean Hodgson
---
3 Ways Microsoft Ads Can Improve Your Google Ads
Google Ads may be the industry giant when it comes to pay-per-click ads, but have you ever considered that the other pay-per-click platforms could enhance your Google strategy?
If you're exclusively using Google Ads, you're missing out on valuable opportunities for your paid ads strategy. Microsoft Ads (formerly Bing Ads), a Google competitor, has strengths where Google falls short. Using both platforms strategically and simultaneously can offer some surprising benefits.

Here are three ways Microsoft Ads can be used to enhance your Google Ads campaigns.
1. Competition
Google's dominating share of search engine traffic means the potential to be seen by a multitude of people. This also means Google Ads are competitive, and many people and businesses are scrambling for online attention.
With Microsoft Ads, there isn't the same stiff competition; your ads will be competing against less ads of the same type. Because of the smaller reach available with Microsoft Ads, you should make sure you use targeting and keywords effectively.
2. Targeting
The main users of Microsoft's search engines are between 35-45 years old and make more than $100,000 per year. Knowing this, you can target audiences that fit into this demographic aggressively with Microsoft Ads.
Microsoft Ads also features some powerful targeting tools which allow you to target your ads at one specific individual or organization via LinkedIn. Using these features in conjunction with Google Ads features will yield better results.
3. Price
The steep competition on Google Ads means the cost of running them is also higher. Replacing some of your Google Ads spend with Microsoft Ads can stretch your marketing budget farther. You'll spend less to run the same ads. In conjunction with Microsoft's targeting, you'll increase your overall advertising efficiency.
The smartest marketers know that using just one pay-per-click platform is outdated. The low competition, low cost, and useful targeting tools of Microsoft Ads makes it a valuable addition to any Google Ads strategy.
Posted On : 15-01-2021
Author : Patrick Dean Hodgson